50th Jubilee(1960-2009):
A very successful 50th Jubilee was held at Easter- 2nd - 4th April, 2010.
To document the achievements and history of Spotswood College from 1960 - 2009 a 50th Jubilee book was produced.
Our thanks go to Phil Gayton for providing historical material, to Virginia Winder (1975-1980) for interviewing ex-students and ex-staff and writing their stories, and to Amanda Shewen(nee:Bolland 1991-1995) for her design work in putting the publication together.
Download the 50th Jubilee book here.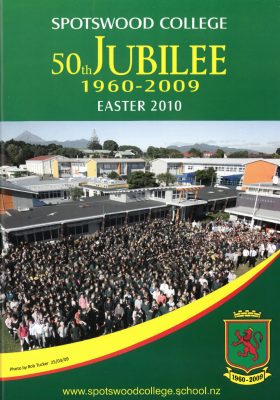 Our most grateful thanks go to our magnificent photographer Pip Guthrie(1973-1976) who captured the major highlights throughout the weekend.
Below is a selection of Pip's images from the events held to commemorate the 50th Jubilee.